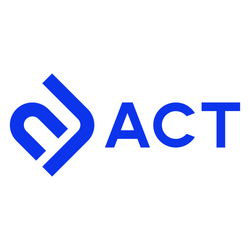 Advanced Call Center Technologies
Customer Service Representative
Sorry, this job has expired.
Johnson City, Tennessee, United States
Paid Personal Time, Paid Holidays, Paid Vacation, Flexible Schedule, 401K / Retirement Plan, Disability Insurance, Vision Insurance, Dental Insurance, Life Insurance, Health Insurance
Advanced Call Center Technologies is seeking Customer Service Representatives to join our team supporting the Banking and Finance industries. ACT supports a positive promote-from-within culture and provides fantastic paid training to help move you to the next level in your career. We succeed when you do! 
Our employees enjoy same-day pay and hybrid work-from-home / office schedules after training! You will report to the office so must live within 45 miles of work site.
ACT Today appreciates our employees and we go above and beyond with appreciation days that include prizes and drawings all year long for our Customer Care Teams!
Apply today to schedule an interview!
In this role you will be the voice of the company, through positive interactions, you can make a difference. We are looking for individuals who want to join a world-class team providing the highest level of service through knowledge and empathy, leaving a positive impact on our customers.  
We offer:
• Starting pay is $15/hr, and after training up to $17/hr + bonus
• Same day pay options
• Opportunities to advance within
• Flexible schedules with hybrid work from home after training
• Tremendous bonus opportunities
• Fantastic supervisors and a positive environment
• Affordable benefits for you, your spouse, and/or children after 90 days
• Paid time off and paid holidays after 90 days
Position Summary:
We will empower you to provide best-in-class service! Customer Service Representatives use their excellent communication and interpersonal skills with customers. In this role, you will receive inbound calls from consumers for assistance with billing inquiries, payments, credits, fraud alerts, internet and cell phone services, and mortgage servicing. Customer Service Representatives are problem solvers with good negotiation skills who are self-driven and motivated to meet individual service and sales goals. 
Essential Duties and Responsibilities: 
• Responds promptly to customer needs; Solicits customer feedback to improve service
• Responds to requests for service and assistance
• Maintains confidentiality
• Listen to others without interrupting
• Keeps emotions under control
• Remains open to others' ideas and tries new things
• Speaks clearly and persuasively in positive or negative situations
• Listens and gets clarification
• Responds quickly and effectively to customer questions
• Multi tasks to document while speaking with the consumer
• Demonstrates accuracy and thoroughness
• Looks for ways to improve and promote quality
• Applies feedback to improve performance
• Monitors own work to ensure quality
• Meets clients' specific quality standards
• Meets productivity standards
• Completes work in a timely manner
• Strives to increase productivity
• Works quickly
• Is consistently at work and on time
• Follows instructions; Responds to management direction
• Takes responsibility for own actions
• Keeps commitments
• Commits to long hours of work when necessary to reach goals
• Completes tasks on time or notifies appropriate person with an alternate plan
• Other duties as requested by management
Minimum Qualifications:
• Must be able to successfully pass a criminal background check 
• Data entry and basic computer skills 
• Previous Call Center experience or assisting customers preferred
Education:
• High school diploma or GED
We are an Equal Opportunity Employer
ifc5zwqxbh8b
1811393912