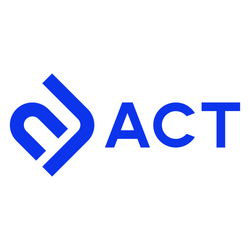 Advanced Call Center Technologies
Inside Client Sales Specialist
Montego Bay, St. James Parish, Jamaica
Paid Personal Time, Paid Holidays, 401K / Retirement Plan, Vision Insurance, Dental Insurance, Life Insurance, Health Insurance
Advanced Call Center Technologies (ACT) is looking for energetic, motivated individuals to join our rapidly growing team of Inside Client Sales Specialists!
We have brand new training programs and a fast track for your advancement.
Do you love helping others, are you looking for more than just a job, how about a long-term career? If so, apply now for an instant interview!
You will receive paid, hands-on training in valuable computer skills, negotiation techniques, interpersonal communication, and business processes. 
If you work the holidays you will be paid Double Time!
We are offering a starting base hourly pay of $470JMD and biweekly commissions and performance bonuses with uncapped earning potential.
You will have optional overtime available where you can earn base+1/2! And we conduct annual reviews where you will be eligible for pay increases.
We want you to love where you work and encourage employee referrals with $100 USD bonuses for hired referrals that stay a minimum of 90 days.
Working at ACT is more than just a job – it's an opportunity to join something bigger. As an employee-owned company, employees have a path to becoming shareholders and co-owners in the company. When you join ACT, you are taking control of your future and benefiting directly from our company's success. You will be personally rewarded for your contributions as our company shares grow in value.
We offer:
• Paid training! You can be successful even without experience
• Massive opportunity for advancement; 90% of our leadership team was promoted from within.
• Hourly, overtime, and tremendous bonus opportunities.
• Fantastic supervisors and a positive environment
• Employee appreciation, Team, and Theme days
• Onsite Counselor and Nurse
• Health Insurance
• Free transportation
• Lunch Subsidy & Onsite Canteen
Position Summary:
A Client Sales Specialist focuses on securing sales by reaching out to customers. They primarily offer products and services, assisting customers every step of the way to ensure client satisfaction.
Essential Duties and Responsibilities:
• Responds promptly to customer needs; Solicits customer feedback to improve service; responds to requests for service and assistance.
• Maintains confidentiality; listen to others without interrupting.
• Speaks clearly and persuasively in positive or negative situations; listens and gets clarification.
• Multi-tasks to document while speaking with the consumer.
• Demonstrates accuracy and thoroughness; looks for ways to improve and promote quality; applies feedback to improve performance; monitors own work to ensure quality.
• Meets clients' specific quality standards.
• Meets productivity standards; completes work in timely manner; strives to increase productivity; works quickly.
• Is consistently at work and on time.
• Follows instructions, responds to management direction; takes responsibility for own actions.
• Keeps commitments; completes tasks on time or notifies appropriate person with an alternate plan.
Minimum Qualifications:
• Must be able to successfully pass criminal background check
• Data entry and basic computer skills
• 3 CXCs OR 6 months previous Call Center experience OR Heart Certificate in customer service
We are an Equal Opportunity Employer.
8j1cg0qtjnch
1830790037